Pacific Heart of Palm is a vegetable product – it is the single growing point at the top of the peach or pejibaye palm (Bactris gasipaes) from which the fronds/leaves are emerging on a continuous basis. Harvesting the peach palm is sustainable, because it is a palm with multiple stems, as one stem is cut, suckers are growing up to take its place and the palm is not killed. This is unlike harvesting for most species of palm for the heart which is destructive and the palms are killed.
How Pacific Heart of Palm is harvested and processed
Nutrition of Peach Palm Heart and Fruit
Heart of palm is a low fat, gluten free, low GI Index product which is highly nutritious and, in particular, a very good source of potassium, magnesium, calcium and Vitamin C.

Peach palm fruit have long been known to be a highly nutritious food and a staple of the diet of the people of the Amazon. Besides having starch, oil and protein, peach palm fruit are rich in vitamins, especially important is vitamin A
Prawn, Ota & Heart of Palm Salad
Ura, Ota and Heart of Palm Salad
by Chef Colin Chung
60 g ( ¾ cup) Heart of Palm, diagonally sliced 2-3mm;
½ cup Ota (fern shoots), large tops blanched in salted water and cooled;
6 river Ura (prawns), tails shelled and cleaned except for the tail end;
2 tbsp  Lime & Coriander Aioli.
served only at select fine dining restaurants
Exclusively at select Fine Dining Restaurants & Gourmet Outlets
Pacific Heart of Palm Recipes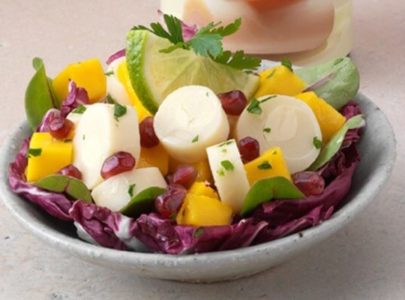 Millionaire's Salad, so called because it is composed of delicious ingredients that are bound to leave ...
Read more

→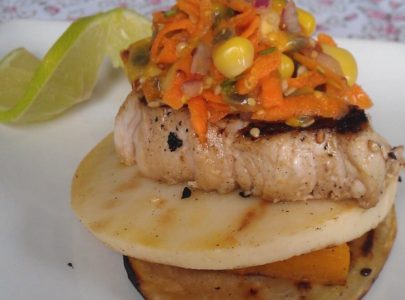 A favourite of local cook Lice Tiqe in Suva.
Read more

→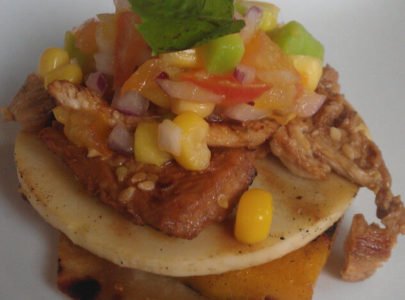 Fresh gourmet heart of palm with soft sesame chicken.
Read more

→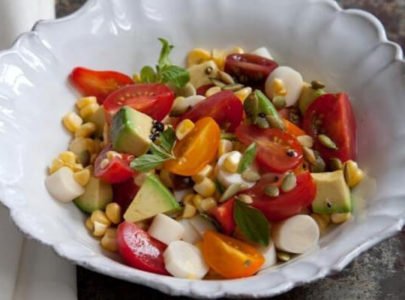 Pairing ripe, buttery lightly nutty and soft avocados with the firm yet soft hearts of palm ...
Read more

→